Posted by Houses and Holes in Banks on November 14, 2012 | 25 comments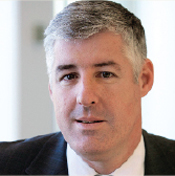 Congratulations to Cameron Clyne of NAB for last night's Lowy Lecture, in which he called for a Son of Wallis Inquiry specifically aimed at addressing Australia's addiction to offshore wholesale funding. In a strangely blunt and at times in-eloquent speech, Clyne nonetheless made perfect sense:
Australian banks have significantly reduced exposure in recent years and we have sat out of the offshore markets for extended periods when spreads were wide and credit demand was low. But our banks still regularly feature in the top 10 of global issuance which is disproportionate given we represent only two per cent of global GDP. We are reluctant to further increase that position but we do need to move towards more stable balance sheet settings required by regulators.
Read on .... http://www.macrobusiness.com.au/2012/11/nab-calls-for-bank-inquiry-aimed-at-funding/
COMMENT
The commenters don't agree that this is a good idea at all....
Oh please.. This is what Clyne said.. As always, the devil is in the detail and Clyne took the trouble not to use the word "super":
Reviewing how investment mandates may change given an ageing population which will require a greater need for diversification and more fixed income options. As OECD data shows, Australian Pension Fund allocations to Fixed Income are only 9% compared to an average of 53%.
Now tell me if you think that is a good idea or not?
IMHO, this inquiry will go the way of the Swanny's covered bond banking "reform": banks will cut a behind-the-scenes deal with both political parties, get what they want and taxpayers will be left holding the basket.