John Symond's Aussie mortgage brokers rise to the top as industry resurgence gathers pace among Top 100:~
[By Larry Schlesinger
Friday, 16 November 2012]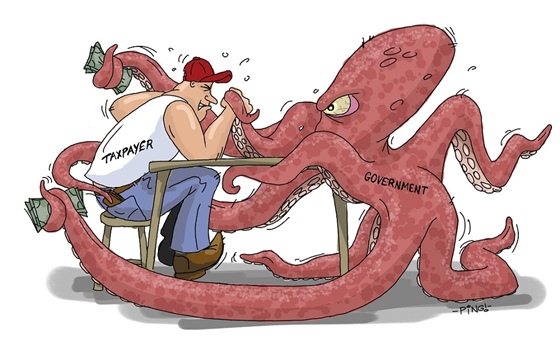 --The resurgence of mortgage brokers after the GFC has been confirmed in the latest Mortgage Professional Australia (MPA) Top 100, which ranks the brokers that have written the highest value of loans over the past financial year.
In 2012 the combined sales of loans arranged by Australia's Top 100 brokers was a cumulative $6.7 billion, compared with three years of sub-$6 billion sales following the GFC in 2008.
While Aussie brokers did not place in the top 10, a remarkable one out of every four brokers (26) on this year's Top 100 list operate under the John Symond-founded brand, compared with just 15 in 2009, the year following the GFC.
This was also the second year in a row that Aussie placed more brokers in the Top 100 than other broking firm, ranking ahead of AFG, a non-branded aggregator where brokers operate under their own brand names, which had 19 brokers in the Top 100.
The Ray White-owned Loan Market Group was well represented, with six brokers in the top 100, with Daniel Esposito of Loan Market Manningham inBulleen, Melbourne, ranking 14th overall ($86 million in loans).
Two brokers from Mark Bouris's Yellow Brick Road ranked in the top 10 (Ross Laurenson, Yellow Brick Road, Frankston ranked 28th with $72 million in loans) while Smartmove Professional Mortgage Advisers had three brokers in the 100.
James Symond, nephew of John Symond and an executive director at Aussie, says the 2012 results "underpin Aussie's commitment to the thorough training, development and ongoing company support to every broker who works with the Aussie brand."
Aussie became the first branded mortgage broker to require all its brokers to obtain a diploma in financial services, with the aim of raising the professional bar.
In addition to the diploma requirement, Aussie brokers must also obtain membership of the Mortgage and Finance Association of Australia  and are supported with additional training, coaching and marketing support.
The success of Aussie's broking model is also testament to the foresight of John Symond, who shifted the business from a non-bank lender in 2002, when it offered its own home loans, to a mortgage broking model offering a range of home loans.
The top-ranking Aussie broker was Glenn English based in Carnegie, Melbourne, who managed to write 220 loans with a value of $82.6 million, ranking him 18th overall.
The post-GFC resurgence recorded in the Top 10o results was confirmed in the most recent JP Morgan Australian Mortgage Industry report (volume 16), which noted that about 45% of all loans are arranged through brokers, approaching pre-GFC levels. NAB in particular engages more with the broker channel to grow its mortgage book.
However, the same JP Morgan report notes that profitability has not risen in tune with brokers' growing share of the distribution pie – currently sitting at about two-thirds of pre-GFC levels  – while "participants continuing to exit the market as a consequence".
According the most recent MISC (Market Intelligence Strategy Centre) report on the broker market, the number of broking firms and aggregators has shrunk to 119, the lowest recorded number of active broker firms since MISC began measuring this figure in 2001.
National regulation of the mortgage broking industry in 2010 raised the compliance costs and professional standards of the industry, with many part-time brokers quitting the industry alongside other full-time brokers struggling to earn a living as a result of the GFC slowdown. 
This compliance burden was highlighted in the responses of brokers that ranked in the top 10, with Colin Lamb of Mortgage Solutions Australia (10thwith $102 million worth of loans) saying "tighter legislation" was the biggest challenge facing the industry, which "we embrace and are proactive about, including in our systems and approach".
Other challenges noted by top 10 brokers include competition generated by the banks through their different channels.
"On one hand [banks] understand that 50% of their business comes from brokers, and on the other hand, they create models like UBank that undercut and undermine everything they've tried to create in the broker channel," says Rael Bricker from House+Homeloans in Perth, who ranked fourth with $141 million in loans.
Other concerns were the ageing workforce, education of brokers and finding new staff.
Within in these industry dynamics, the Top 100 reveals those brokers that have risen to (or remain at) the top. Brokers who appeared in the 2009 list and in the 2012 list include ACT broker Gerald Tiffen from Tiffen & Co and the Mortgage Detective (ninth this year and ninth in 2009) and Justin Doobov from Bondi Junction-based Intelligent Finance (fifth in 2012 and eighth in 2009)
Top spot for the second year running went to another Melbourne mortgage broker, Mark Davis from the Australian Lending & Investment Centre(ALIC), who settled $169.6 million in 2012 writing an astonishing 474 loans in 12 months – more than a loan day.
ALIC has picked up a host of industry awards over the last few years, with Davis putting his success down to "continuing to change what I do daily and challenge my own processes as well as banking processes."
"If you keep evolving with the customer and what their needs are, you stay ahead of the race."
Mortgage broking remains a male-dominated profession at the upper echelons of the profession, with only 13 brokers in the Top 100 – almost the same number since 2009.
However, women have ranked highly in the past, with Mortgage Choice' Wendy Higgins from Glenelg East in Adelaide ranking number one in the MPA Top 100 in 2009 and 2010.
This year's top-ranking woman broker is a stalwart of the industry, Katrina Rowlands of Mortgage Success in Wollongong who ranked eighth, writing 343 loans worth $106.5 million. Rowlands has ranked in the Top 100 every year since its inception in 2005 and says she has sustained her business by "continuing to focus on the client's best outcome".
"I continue to believe I can make a difference. That's the secret; knowing you can make a difference and taking control of the process to make that difference. I can't tell you the number of times I've had a bank say that their turnaround times have changed to four or five days, and I've had to say, 'That may be OK, but not for my clients'."
http://www.propertyobserver.com.au/mortgages/john-symonds-aussie-mortgage-brokers-rise-to-the-top-as-industry-resurgence-gathers-pace-among-top-100/Page-1?utm_campaign=7c21564f86-November_1_20124_10_2012&utm_medium=email&utm_source=Property%2BObserver%2BList
The 10 questions you should ask to ensure you choose a reputable mortgage broker
By Property Observer
Friday, 16 November 2012
Are you licensed to recommend credit? All mortgage brokers are required to hold an ASIC credit licence (ACL) or operate as a credit representative under a licence holder. Ask to see evidence and do you or own checking on the ASIC website using its "professional registers" search engine.
---
Are you a member of the Mortgage and Finance Association of Australia (MFAA) or Finance Brokers Association of Australia (FBAA)? Industry body membership is not mandatory, but all reputable brokers should be a member of one of these organisations. Membership requires higher education benchmarks and other professional and ethical requirements.
---
What lenders are on your lending panel? A broker's lending panel is the lenders they are accredited with to recommend loans. Get a list of a broker's lenders and do some research. Most reputable brokers would offer a mix of banks, non-banks and mutual lenders. Be wary of broker who only has a few unknown lenders  as the broker may have failed to gain accreditation with some of the bigger lenders.
---
How many lenders are you likely to recommend? Most mortgage brokers will have at least a dozen lenders on their "panel" and sometimes as many as 30. However, they are unlikely to be able to recommend loans from all these lenders, so you should find out which lenders they are most familiar with and ensure you are comfortable with this selection.
---
How long have you been a mortgage broker for and how many loans have you written? It's important to gauge the level of experience of your broker. If he's a rookie, his knowledge may be limited and you may feel more comfortable with someone who has more experience. It's also worth asking how business is going and if he's been busy.
---
Which is your favourite lender and why? Brokers are required by lawyer not to recommend unsuitable loans to borrowers. Many, though, will have a lender they recommend more than others, and you should find out why. Valid answers could range from lowest rates and fees to excellent customer service. Brokers are paid by commission and other incentives (such as volume of business), so make sure you're not just making up the numbers for them.
---
How do you make your recommendations? Many brokers will input your information into some kind of software program to come up with a list of suggested lenders and loans. However, it is also the duty of a mortgage broker to consider your holistic financial needs and your personal circumstances. A broker should have good product and market knowledge and good people skills and should not just rely on their computer software to come up with recommendations.
---
Can I speak to one or two of your clients? This is a great way to assess a broker's performance for yourself and whether previous clients were satisfied with the service they received. You can also check a broker's website for testimonials and do a Google search to see if her name pops up in relation to a dispute or if they have made the news for the wrong reasons.
---
Do you charge a fee? Most brokers are free as they are paid by lenders, but some do charge upfront fees for their mortgage advice. A broker should disclose these fees upfront, but it's worth checking. And if they do charge any fees these should be for additional services above and beyond determining a suitable loan for your needs.
---
What service do you provide post settlement? A broker should provide continuing service to her client after the loan has settled. Brokers who "set and forget" will leave you high and dry if you run into problems. Most lenders pay brokers a monthly trail commission as an incentive to provide good post-settlement customer service, but even if they don't a good broker relies on word-of-mouth referrals and recommendations to grow her  business.
Former Police Officer -- Bradley Jurdis: